Keep fruit & vegetables fresh for 7 days.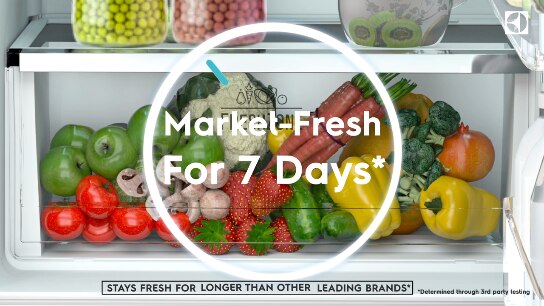 The FreshShield Crisper keeps fruits and vegetables fresh for seven days by maintaining ideal humidity conditions.
Stable temperature. Fresher food.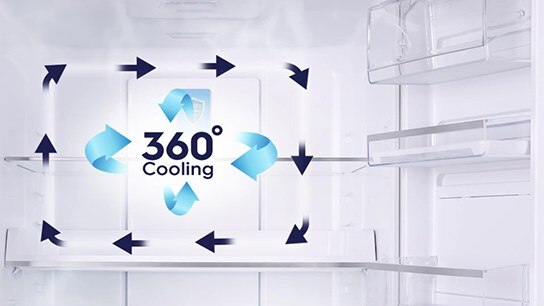 360 Cooling circulates air throughout the entire fridge, so each compartment and shelf is cooled evenly and at a consistent temperature. This means that you have the flexibility to store anywhere in the fridge with confidence.
Energy Efficiency.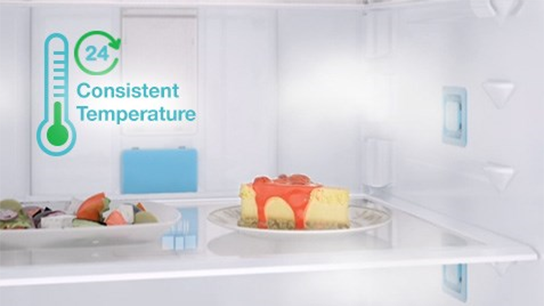 NutriFresh® Inverter technology keeps temperature consistent for freshness and provides up to 37% energy savings.* * Compared to previous models.
Save from bacteria and unwanted odour.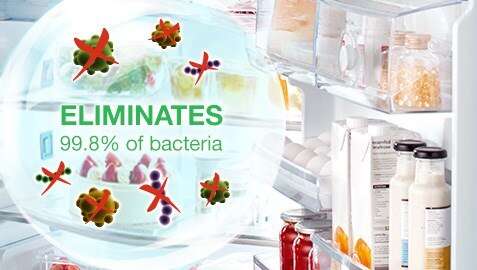 FreshTaste Deodoriser eliminates 99.8% of bacteria, ensuring your fridge stays fresh, hygienic and free from unwanted odour.
Move your bins your way.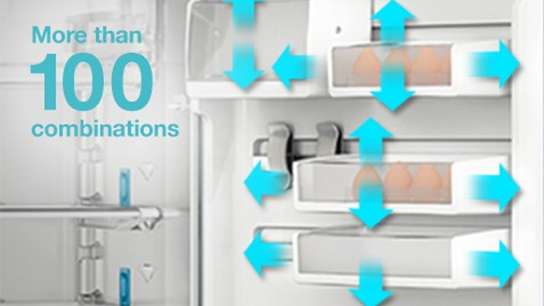 FlexStor® – flexible door bin storage allows you to easily accommodate large bottles, small jars and speciality bottles. The bins can be conveniently removed to carry frequently used groups of items to the cooktop.