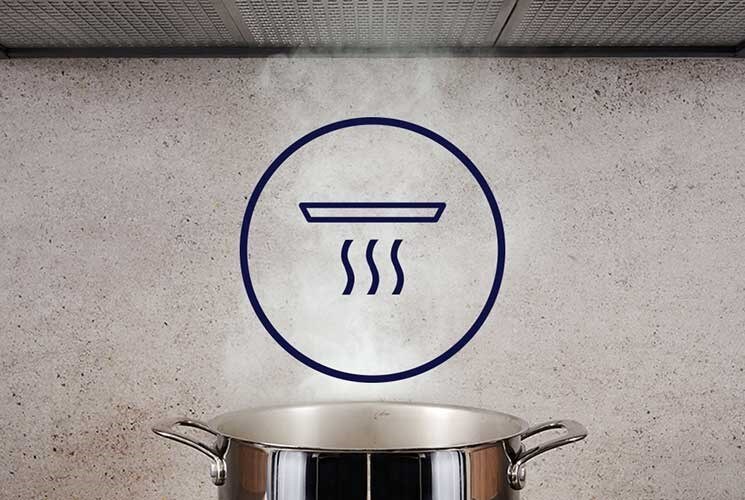 Let's clear the air
Whether you're frying, searing or steaming, the powerful motor and high extraction speeds clear the air by efficiently removing cooking vapours and unwanted odours from your kitchen in minutes.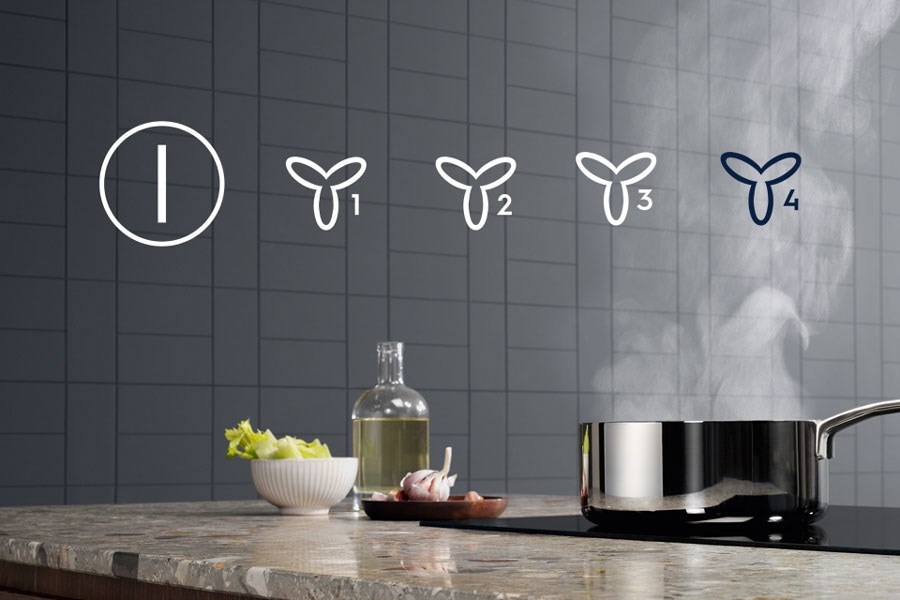 Boil. Simmer. Stir-fry.
Four levels of fan-speed allow you to set the airflow according to how and what you are cooking. Set it from low for a fragrant simmering soup, or up to high when cooking dishes that release more smoke or steam.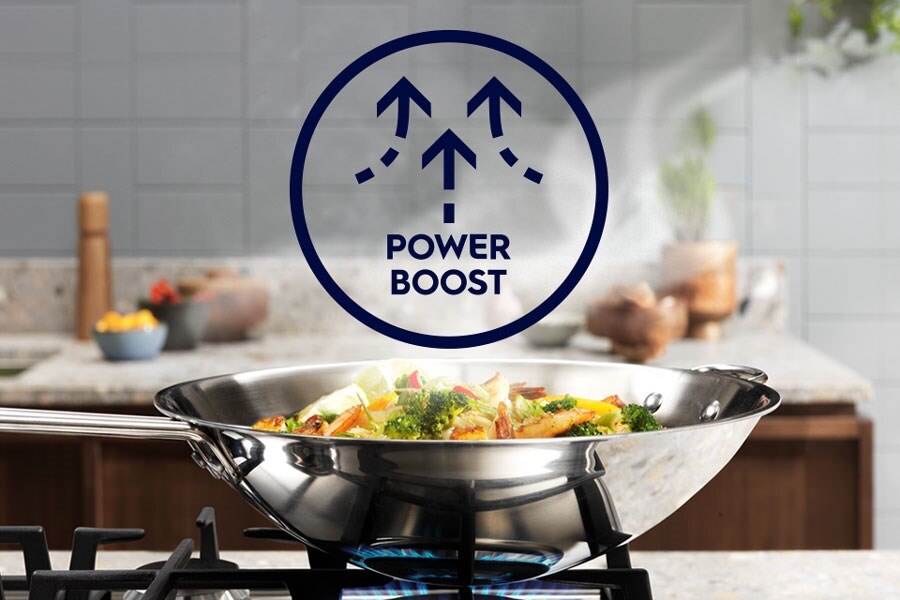 Extra extraction
When intensely fragranced foods such as onions and garlic hit smoking oil in the wok or pan, it's time to use PowerBoost. Simply increase the airflow for a minute to prevent strong odours from lingering.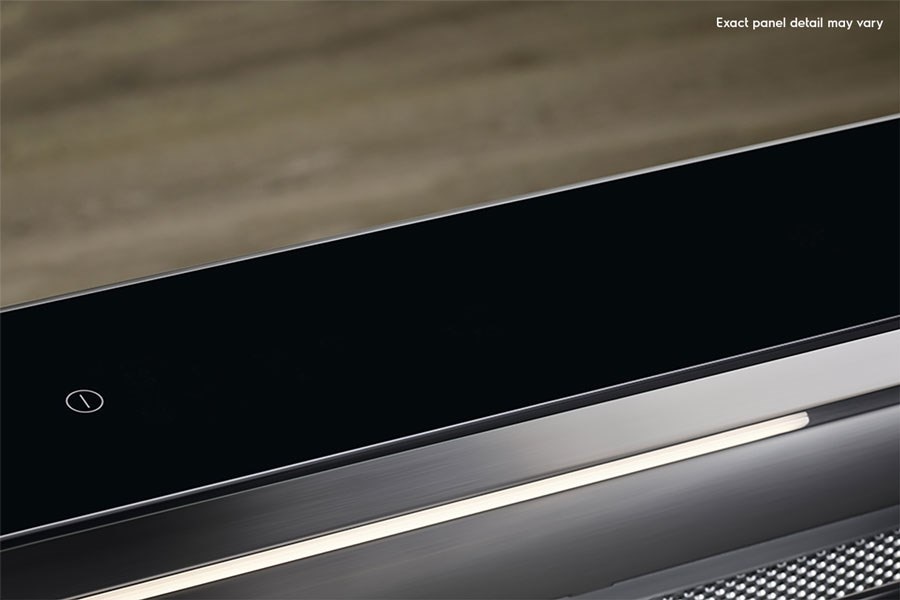 Easy operation. Easy cleaning.
The smart, intuitive touch screen is simple to operate and the flat glass surface is easy to clean.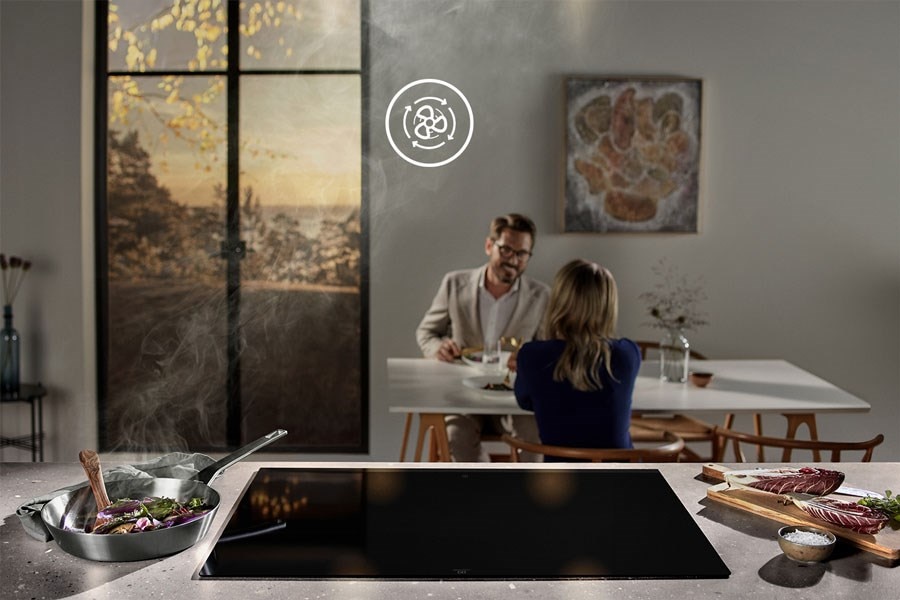 Recirculation option
This hood is great if you live in a condo or apartment and are unable to vent your extractor hood to the outside of your building. By filtering and then recirculating air you can enjoy a pleasant kitchen environment without worrying about outside flume access.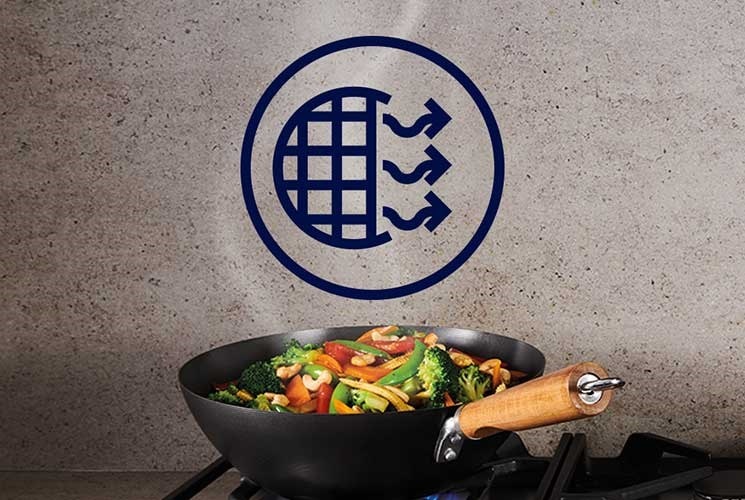 Trap kitchen odours
The carbon in our filters is the 'ingredient' that attracts and traps odours to restore the pleasant ambience of your kitchen.