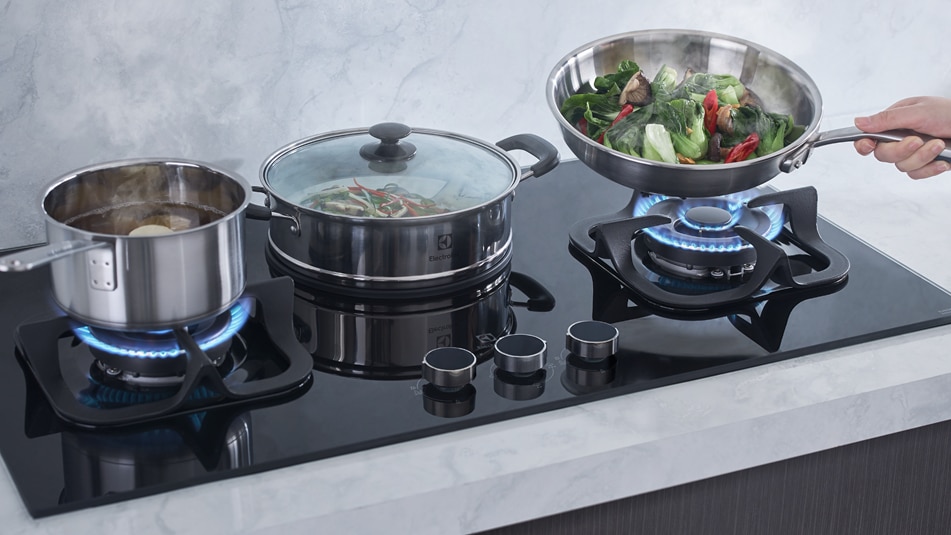 Convenient and easy to use
The unique design of the middle steamer gives you the ability to comfortably cook three dishes at the same time, even when using a wok. The 800 Series three burner gas hob helps you to cook a stir fry, steamed fish and chicken soup simultaneously, meaning you can serve up three delicious piping hot dishes when it's time to eat.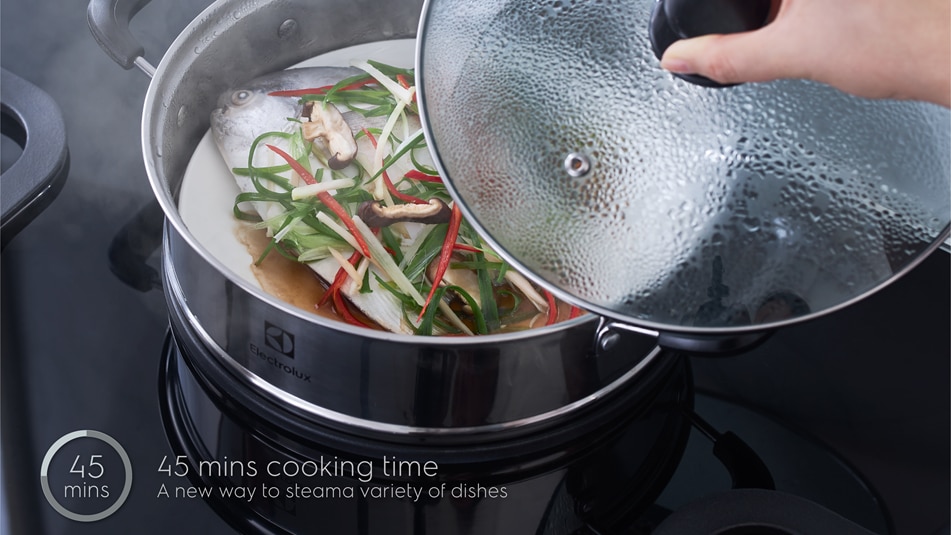 A new way to steam a variety of dishes, a great start to healthy lifestyle!
The central steamer has enough capacity to provide at least 45 minutes of cooking time on just one fill. Whether you have siu mai, char siew bau, or steamed fish on the menu, 45 minutes is enough time to perfectly cook a wide variety of steamed delights.
Brilliant technology to keep everyone safe
Set it and forget it without worrying about the central steamer boiling dry. Sensors monitor the steaming process, recognising when the water level is getting low and automatically cutting the power to prevent over-heating.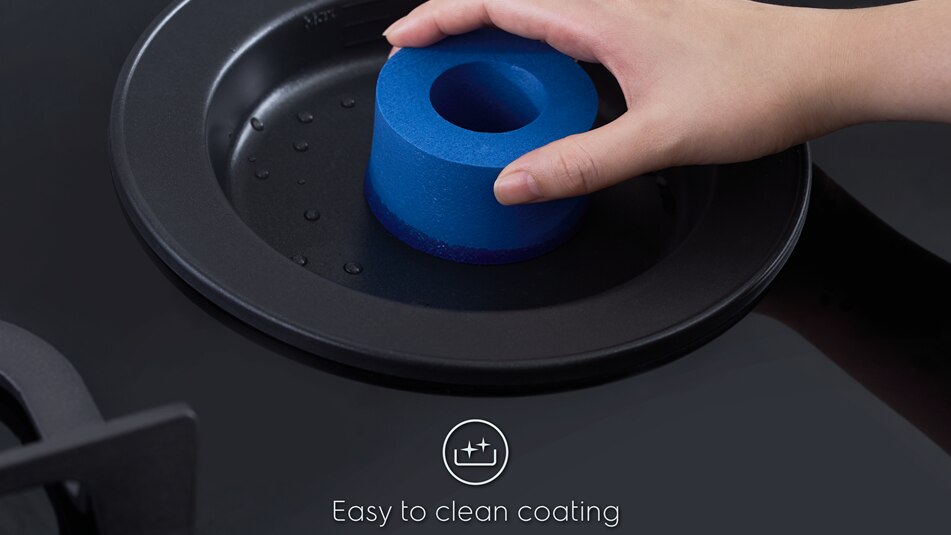 Easy to clean coating
A non-stick coating ensures that the steaming reservoir is quick and easy to clean with a sponge after use.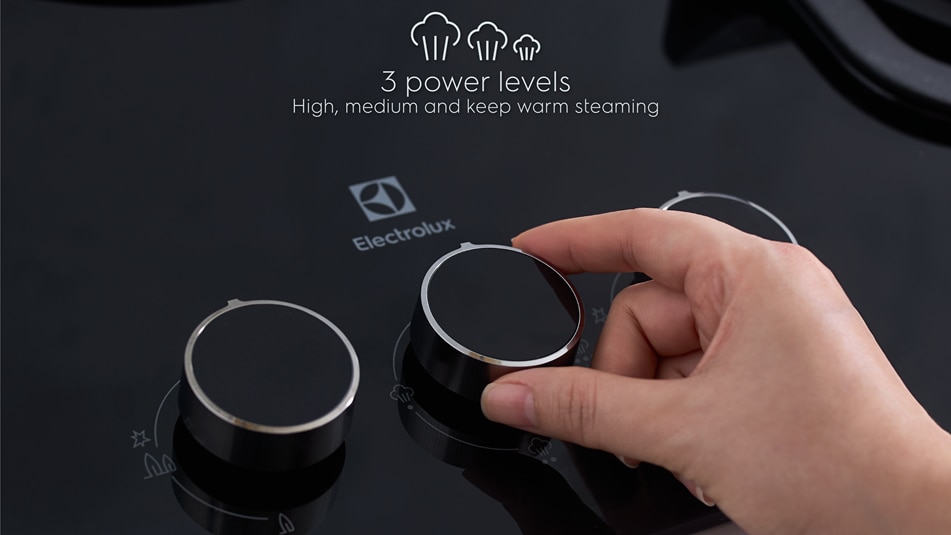 High, medium, and keep warm steaming
Lock in the crunch of veggies on high power, delicately steam white fish on medium, or serve up fragrant and fluffy rice with the 'keep warm' function. Three settings allow you to easily adapt your steam cooking for all types of dishes and occasions.
Stainless steel or bamboo?
The 800 Series hob comes with a stainless steel steaming pot that is quick and easy to set up and use. If you'd prefer to stick to traditional bamboo baskets that's no problem, simply sit them above