Fridge or Freezer? You choose.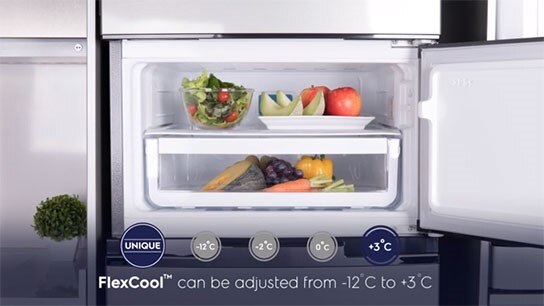 FlexCool™ can be adjusted from +3°C to -12°C so that you can increase the capacity of your fridge when you need more space for vegetables, meat, cold drinks or ice cream.
Special items require delicate storage.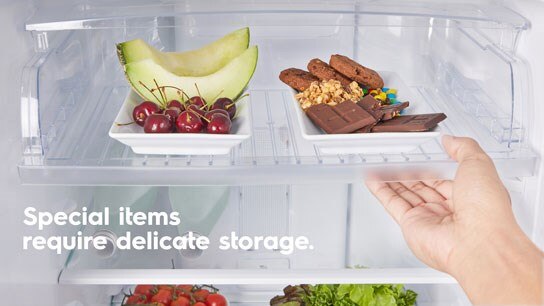 Chill room is a convenient enclosed shelf that can store special items and deli snacks at a slightly lower temperature for fresher and better-tasting food.
Your ingredients. Your way.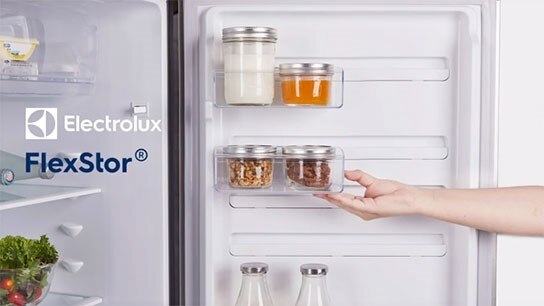 FlexStor® is a flexible door bin storage that can be conveniently adjusted for multiple ways of meeting your needs – from milk cartons and small jars to oddly-shaped specialty bottles.
Save from bacteria and unwanted odour.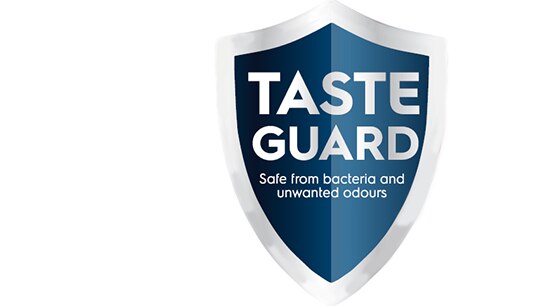 TasteGuard eliminates 99.8% of bacteria, ensuring your fridge stays fresh, hygienic and free from unwanted odour.
Stable temperature. Fresher food.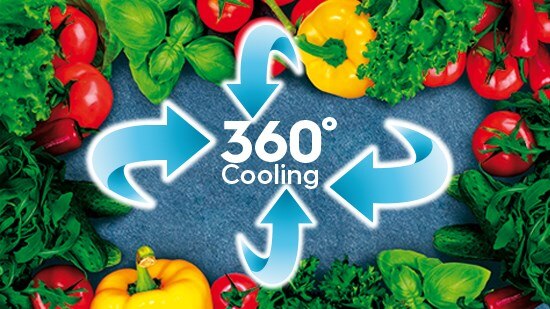 360 Cooling circulates air throughout the entire fridge, so each compartment and shelf is cooled evenly and at a consistent temperature.
Ice Making quick and easy.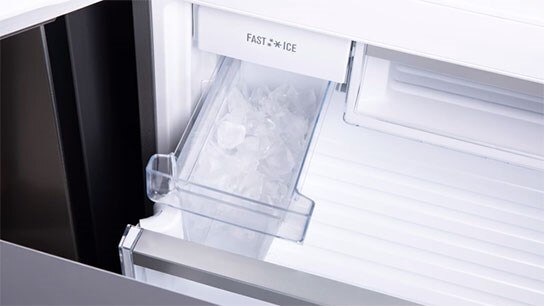 The Twist and Serve Ice maker empties the ice tray with a simple twist of a knob for a quick and easy way of making ice.