Colour of product may vary based on Country specific model. Picture are for illustration purpose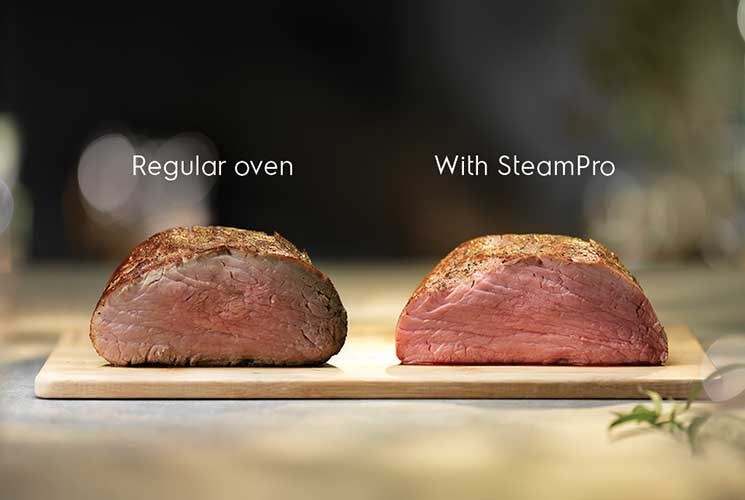 Restaurant results at home
Discover the secret to tender, succulent sous vide steaks at home. Unique sensors ensure the perfect combination of steam and heat to elevate taste and texture to professional cooking levels. Steam technology helps to maintain the precise temperature control that is crucial for successful sous vide cooking. Oven sous vide by cooking in a vacuum-sealed bag using a low temperature infuses and intensifies flavours, while keeping textures succulent and tender.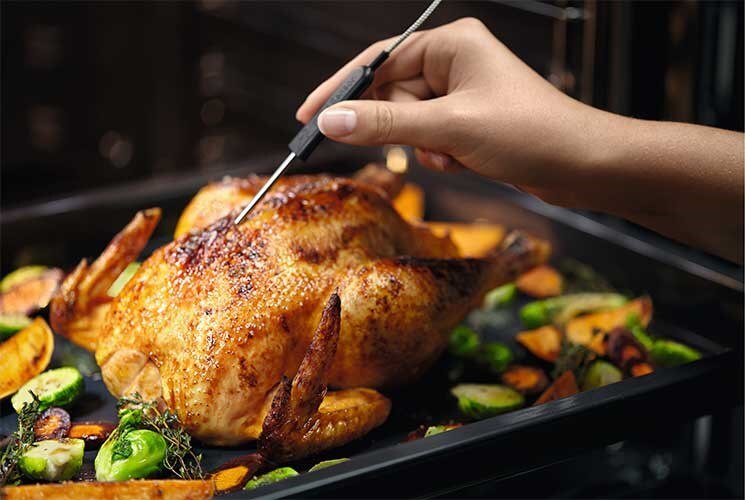 Precise cooking, great results
Whether you're broiling beef or roasting chicken, the smart food probe helps you to achieve delicious results, time after time. By monitoring the core temperature of the food during the cooking process, your meats will be cooked to their succulent best. The precise sensor will even let you know when your dishes have been cooked to the desired temperature and automatically stop the process to prevent food from drying out.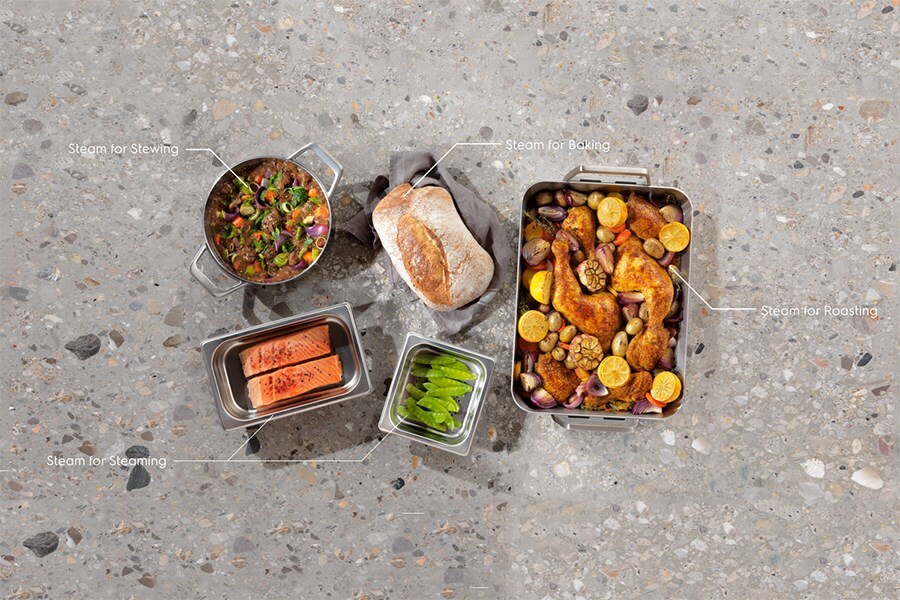 Demystify steam cooking
Not sure how to use steam to elevate your cooking results? Steamify makes it easy to create delicious flavours and textures with steam. Select the temperature that you would usually use and the oven automatically adjusts the settings to deliver the right amount of steam to cook your dish in an optimal way. For healthier, tastier results, meet Steamify.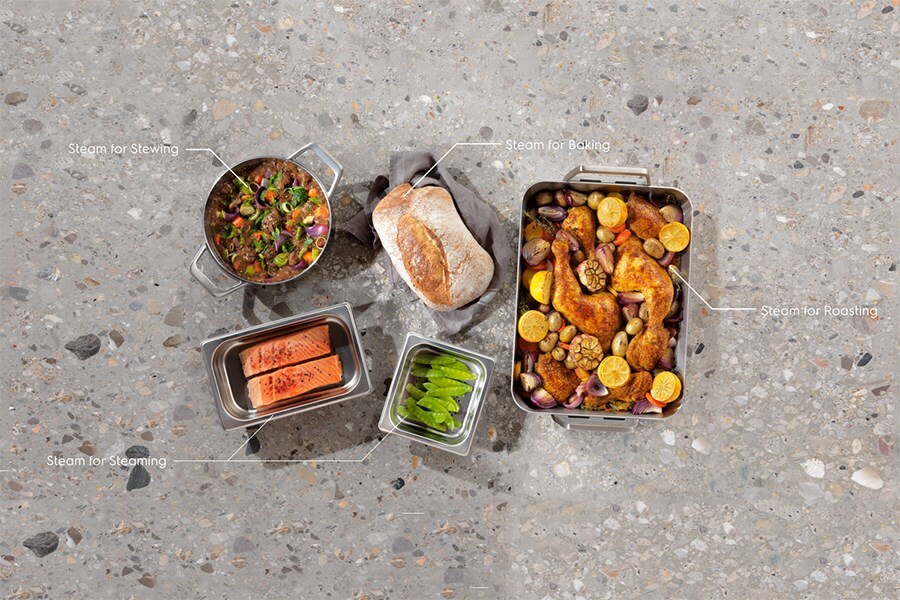 Program for perfection
Select from a large range of programs, input the weight or insert the food probe, and let the oven do the rest. Whether you're cooking roast potatoes with crispy skins, tender steaks, succulent roast chicken, or pizza for a crowd, the oven will adjust the cooking function, time and temperature to deliver the best possible results, adding steam whenever necessary.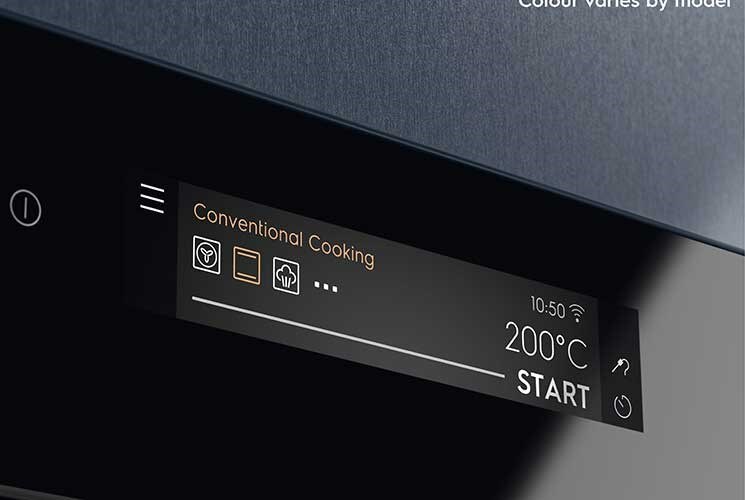 A shortcut to delicious meals
The oven's colour touch display provides an intuitive cooking experience. With its quick, easy programming, you'll save time with shortcuts to your most frequently-used functions so you no longer have to waste time scrolling to find your favourite settings.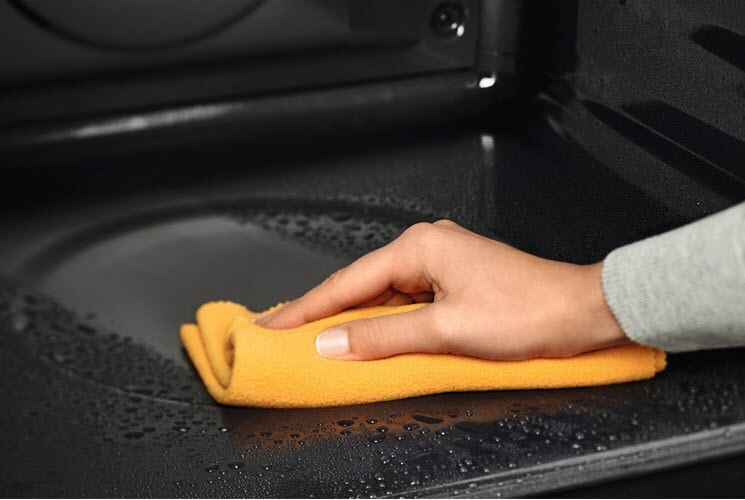 Easy oven cleaning with steam
The Steam Cleaning function takes the hard work out of cleaning your oven by harnessing the natural power of steam. Simply add water to the oven's built-in water tank, and let steam dissolve grease, grime and baked-on food residue, making it easy to wipe clean the oven's surfaces without harsh chemicals.