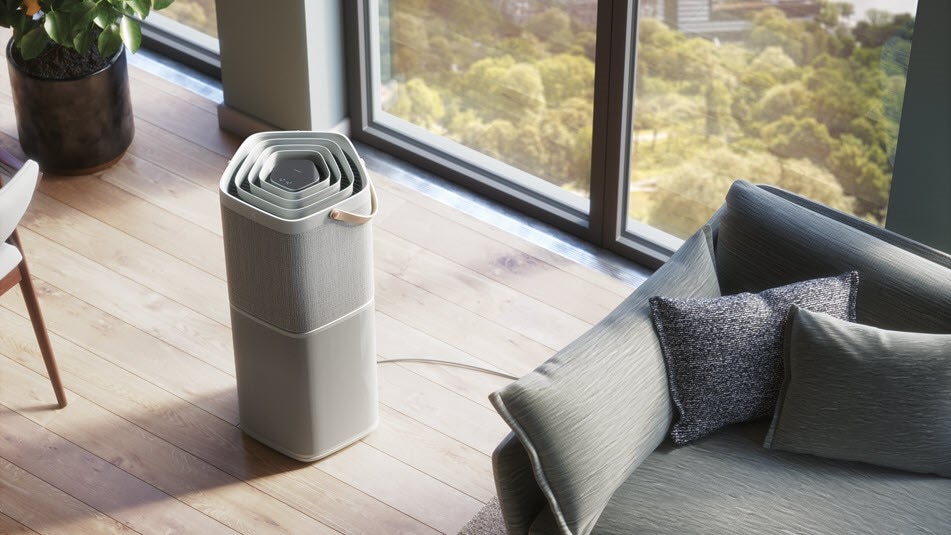 Responds to your environment
The PureSense system smartly responds to changes in air quality.
The unique PureSense system continuously measures indoor and outdoor air quality levels and automatically adjusts the air purification rate so that you come home to a healthy indoor environment.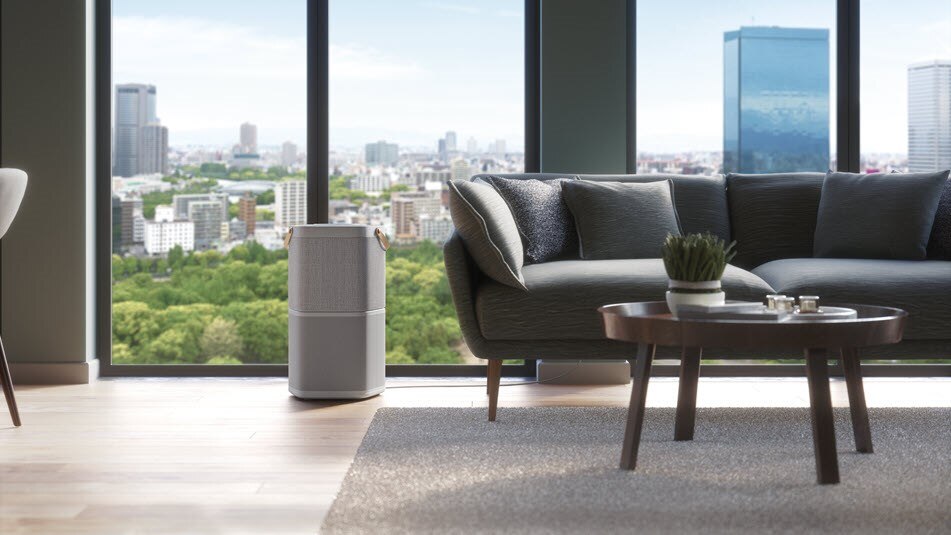 Premium design
With a modern premium design and excellent cleaning performance, Pure A9 is the smart air purification solution for your home.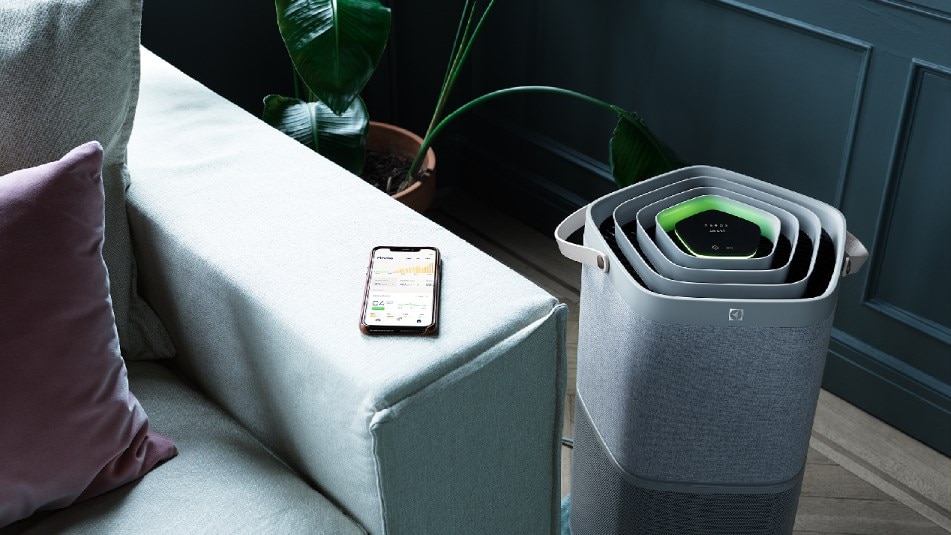 Continuous monitoring
Our app provides instant access to your real-time air quality levels.
Whether you are home or on the go, monitor and optimize your home air quality from the app or sit back and let PURE A9 do it for you. Check the job done on a given timeframe, get smart summaries or simply adjust your preferences. The Pure A9 app is the perfect air quality assistant.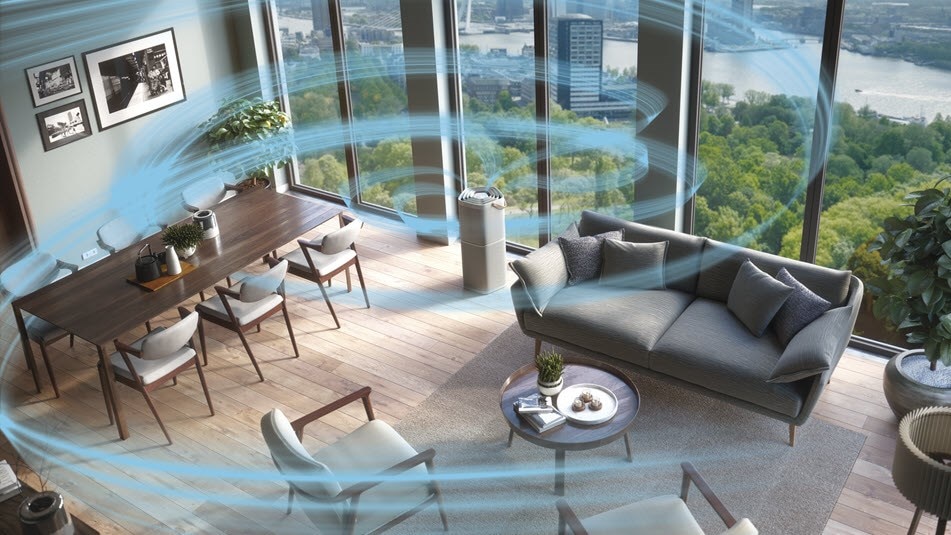 The AirSurround system is designed to reach all corners of the room
With the unique AirSurround system, it creates a powerful yet smooth spiral movement of the indoor air that efficiently circulates and cleans the air in your home.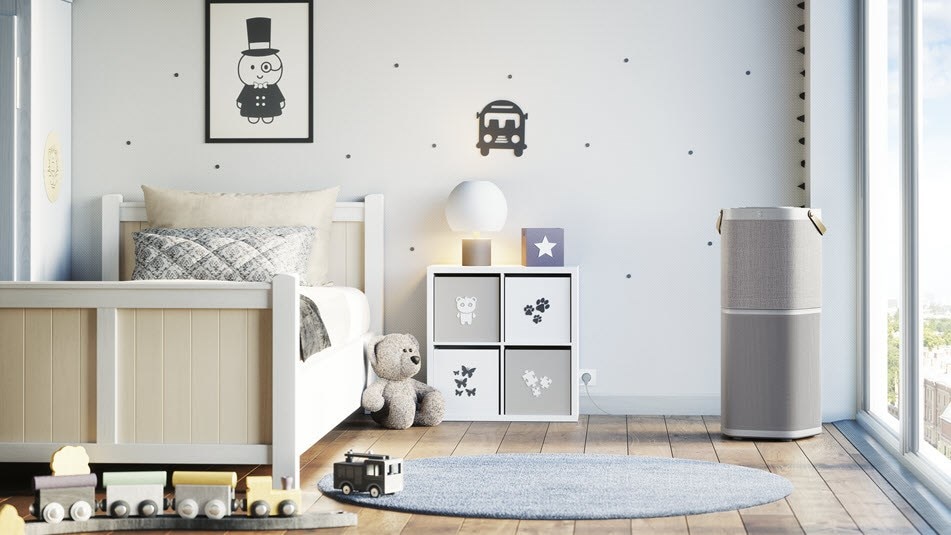 Quietly smart
Quietly smart adjusts to your needs.  Your Pure A9 runs so silent you will hardly notice it.