3D Vision Technology™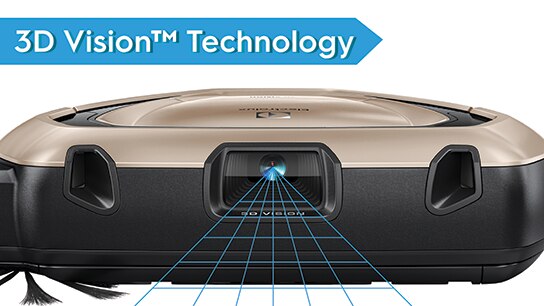 A single sensor system for multi-purpose. Detects obstacles in 3 dimensions and prevents the robot from getting stucked or falling down!
AirExtreme Technology™ & XXL Cleaning path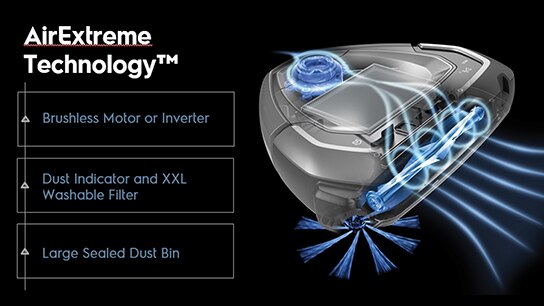 Best dust pick-up of all floor types in one pass via strong airflow. Together with the large brush, it provides the best cleaning performance on all types of floor (hard floor, carpets, etc)!
Unique Trinity Shape™ and Power Brush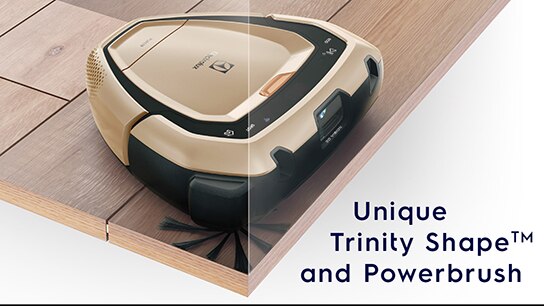 Unique traingular Trinity Shape™ and Powerbrush™ that thoroughly clean corners, along walls and tough spots.
3D Navigation™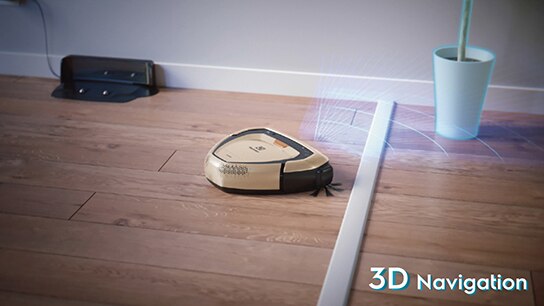 The 3D Navigation™ will never miss a spot and is designed to clean the entire room quickly and efficiently!
ClimbForceDrive™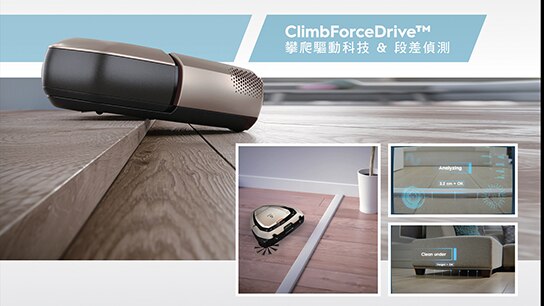 This exclusive ClimbForceDrive™ system enables the robot to climb up to 2.2cm high of obstacles!
Smartphone/Wifi Control /App Connected
With the help of advanced technology, the smart robot can easily go back to base and resume cleaning where it left off