UHD, Get connected, get more delight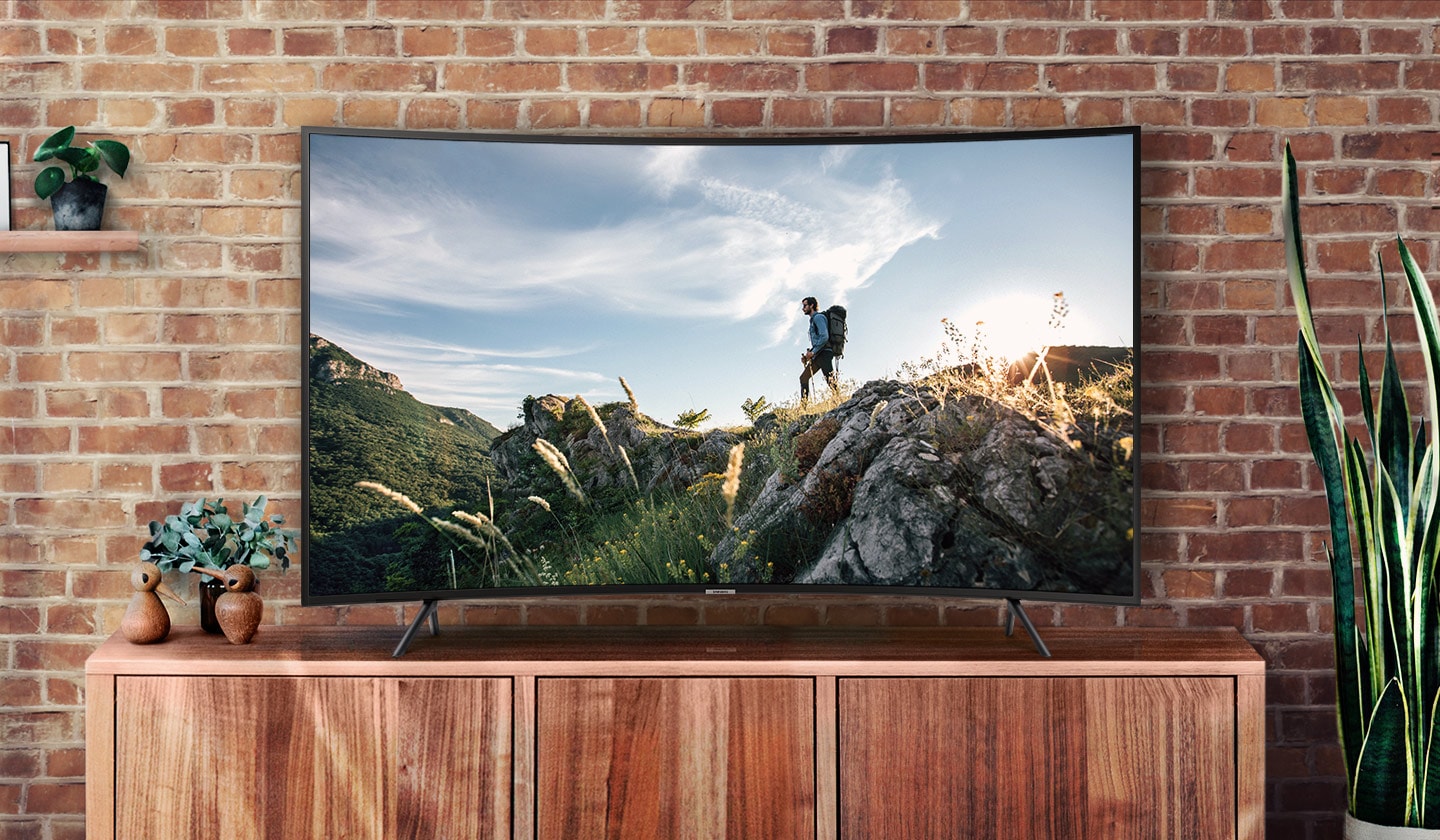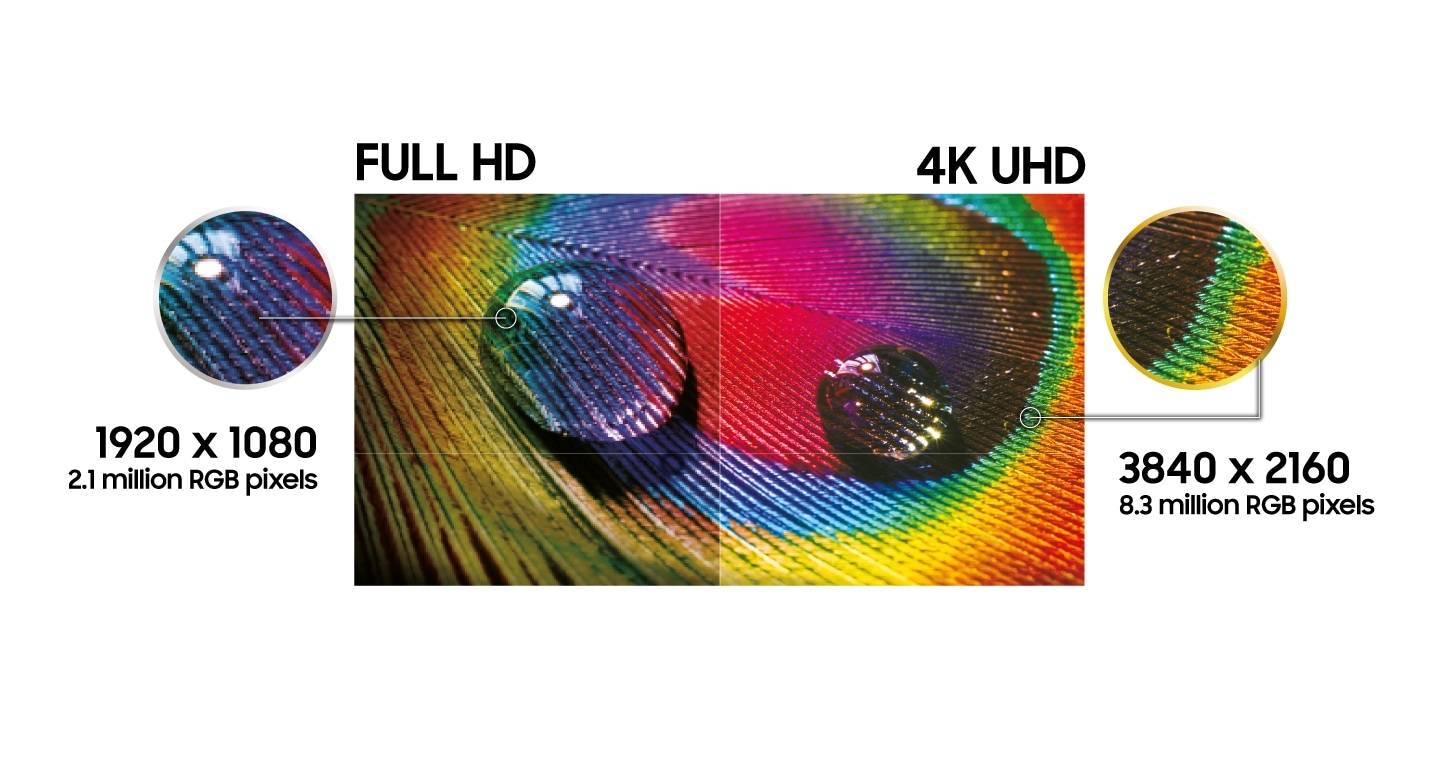 Certified True 4K UHD*
TV displays are filled with millions of pixels – small coloured dots that together form images on our TV screens. Enjoy sharp, crisp images with 4K Ultra HD screens that have 4x the number of pixels of a FHD TV**. Now you can even see the smallest details in every scene.
* Compared to conventional Samsung FHD TVs.
**Samsung RGB 4K Ultra HD televisions are certified to the Ultra HD standards of the Consumer Technology Association and Digital Europe. To view in 4K Ultra HD, a 4K Ultra HD TV and 4K content are required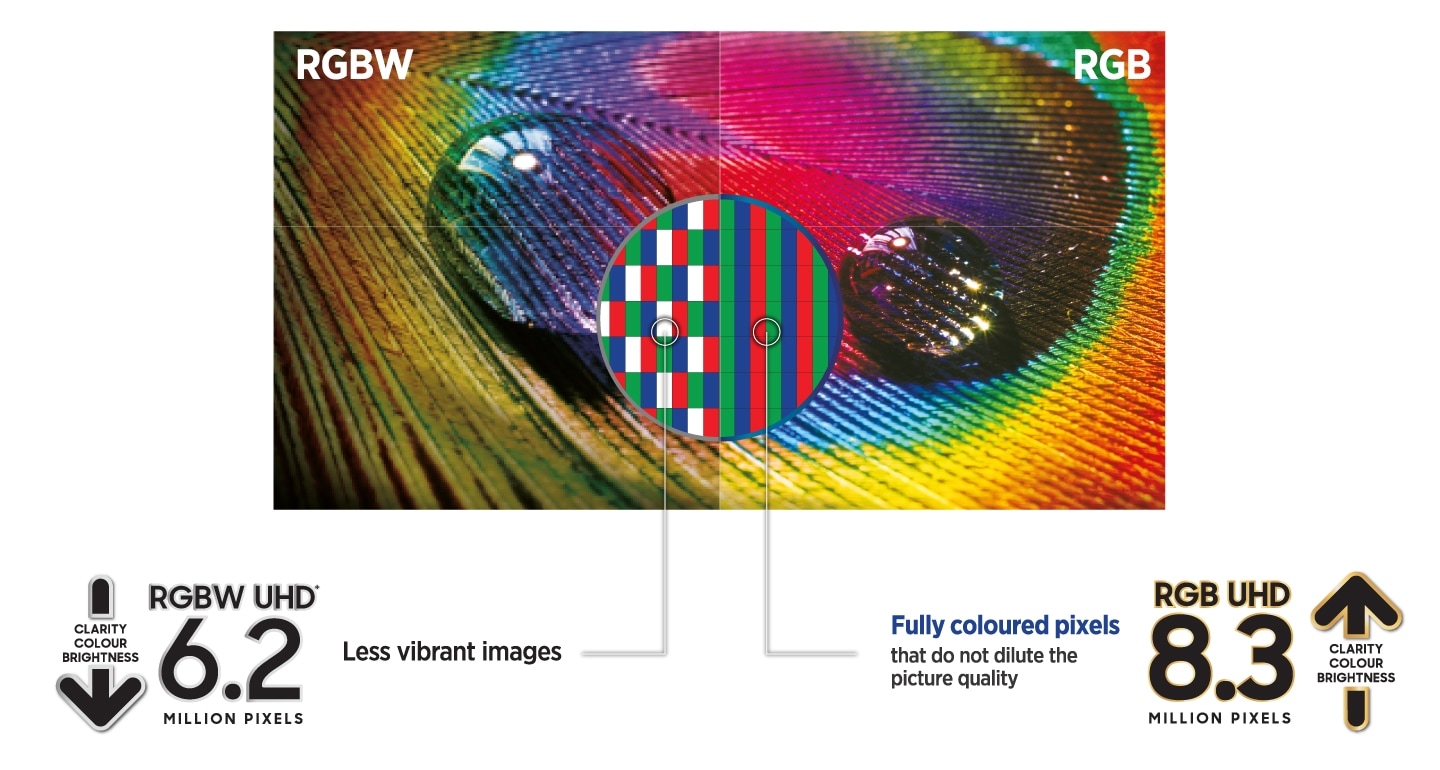 Not All UHD Are Made Equal
Samsung RGB UHD screens offer fully coloured pixels that do not dilute the picture quality or vibrancy*.
* RGBW 4K UHD TVs, only some of the 3840 pixels across the screen are RGB – the rest contain a white pixel. RGBW TVs have 25% fewer Red, Green and Blue pixels, which reduces their colour range and resolution capability,
HDR10+, see more details
HDR 10+ brings the content creator's vision to life. As the most advanced HDR technology available, it optimizes every scene frame to frame for more remarkable HDR expression.
* Get ready to immerse in the heart of the action now!
* The HDR10+ certification may vary by model and only available on HDR10+ content. Compared to conventional Samsung conventional TVs and only available on HDR10+ content.
PurColour
Dive into your TV entertainment and see all the richness of nature in accurate detail with PurColour.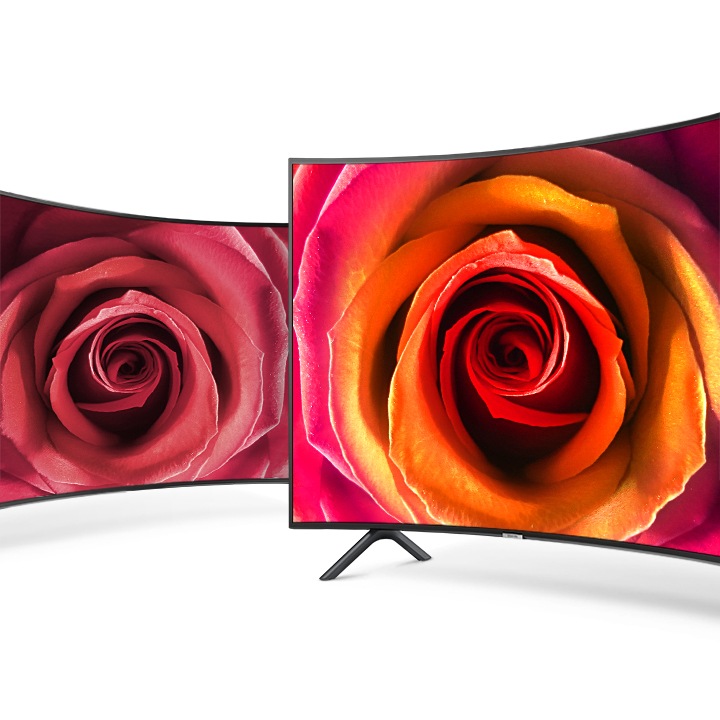 UHD Dimming
UHD Dimming divides the screen into small blocks to optimise the colour, sharpness, and levels of deep black and pure white for the perfect contrast.
Slim and stylish in your space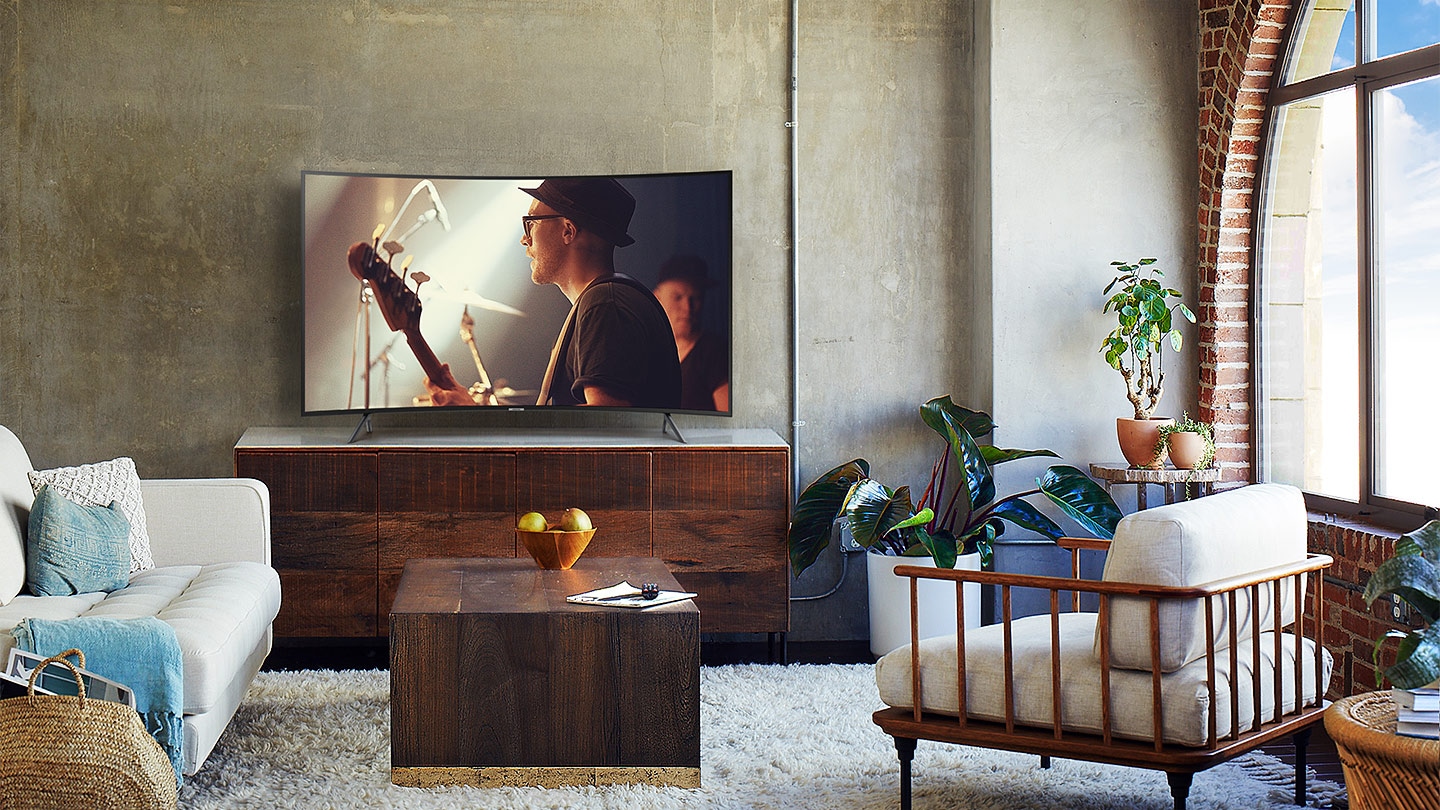 Elegantly curved
Designed for pure elegance, the beautifully curved screen draws you deeper into the scene. Feast your eyes on the exquisitely shaped screen inspired by nature.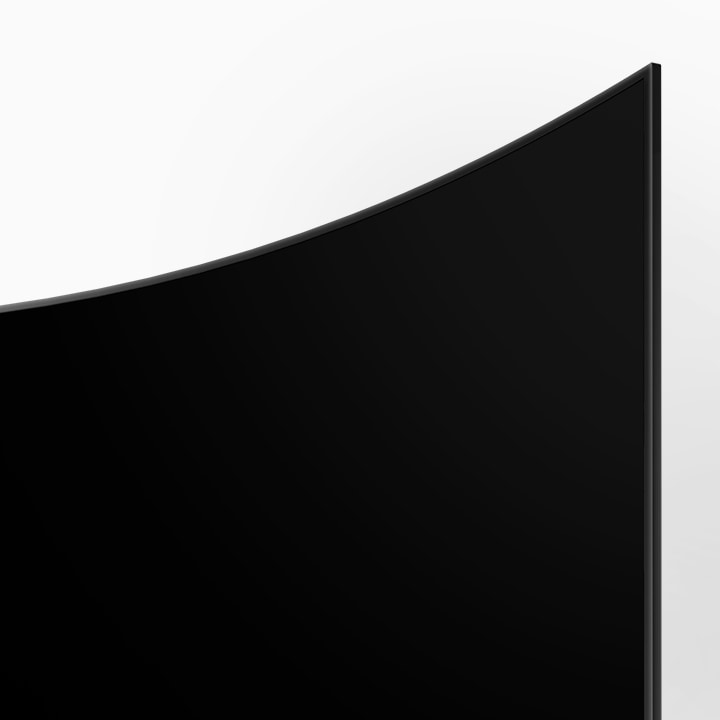 Slim Design
Modern and polished, the sleek and stylish Samsung UHD TV naturally fills the contours of your space with refined elegance.
An intelligent way to enjoy the smart TV
Get to your entertainment the faster, easier, and more intelligent way. Search less, and watch more with the newly enhanced intuitive Samsung Smart Hub. Enjoying TV has never been this simple.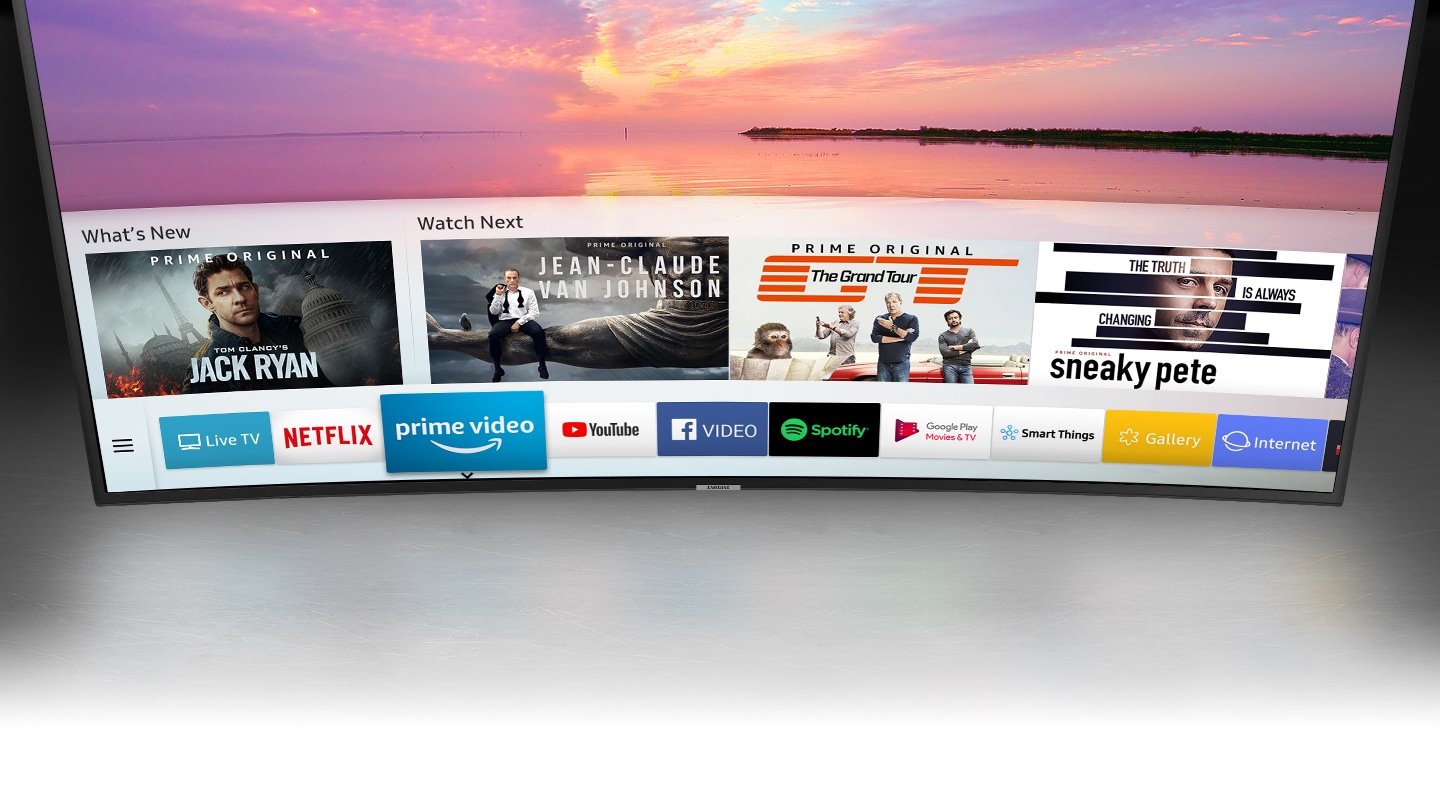 1. Smart service and GUI(Graphic User Interface) may vary by model and region.
2. Netflix streaming membership required.
3. Not all apps are applicable in Singapore. Please check in-stores for more details.
Content Sync & Share
Take full advantage of the Samsung Cloud. Seamlessly connect your Samsung smart devices to sync photos with the TV. Now you can share your mobile pictures and enjoy it on the large screen.
* All devices must be on the same network and internet connection is required. Subject to device compatibility.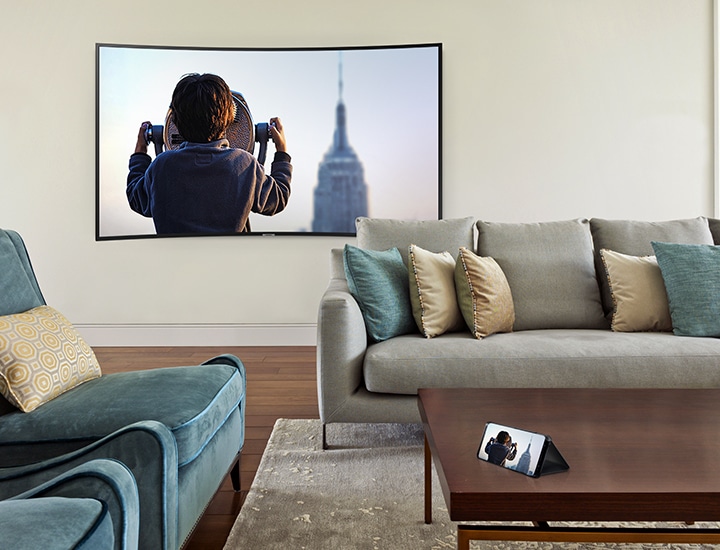 It doesn't stop here. Enjoy more with endless contents.
Enjoy your high speed PC games on the TV via Steam link. Play your favourite PC games on the big screen without having to squint and hunch over a small monitor.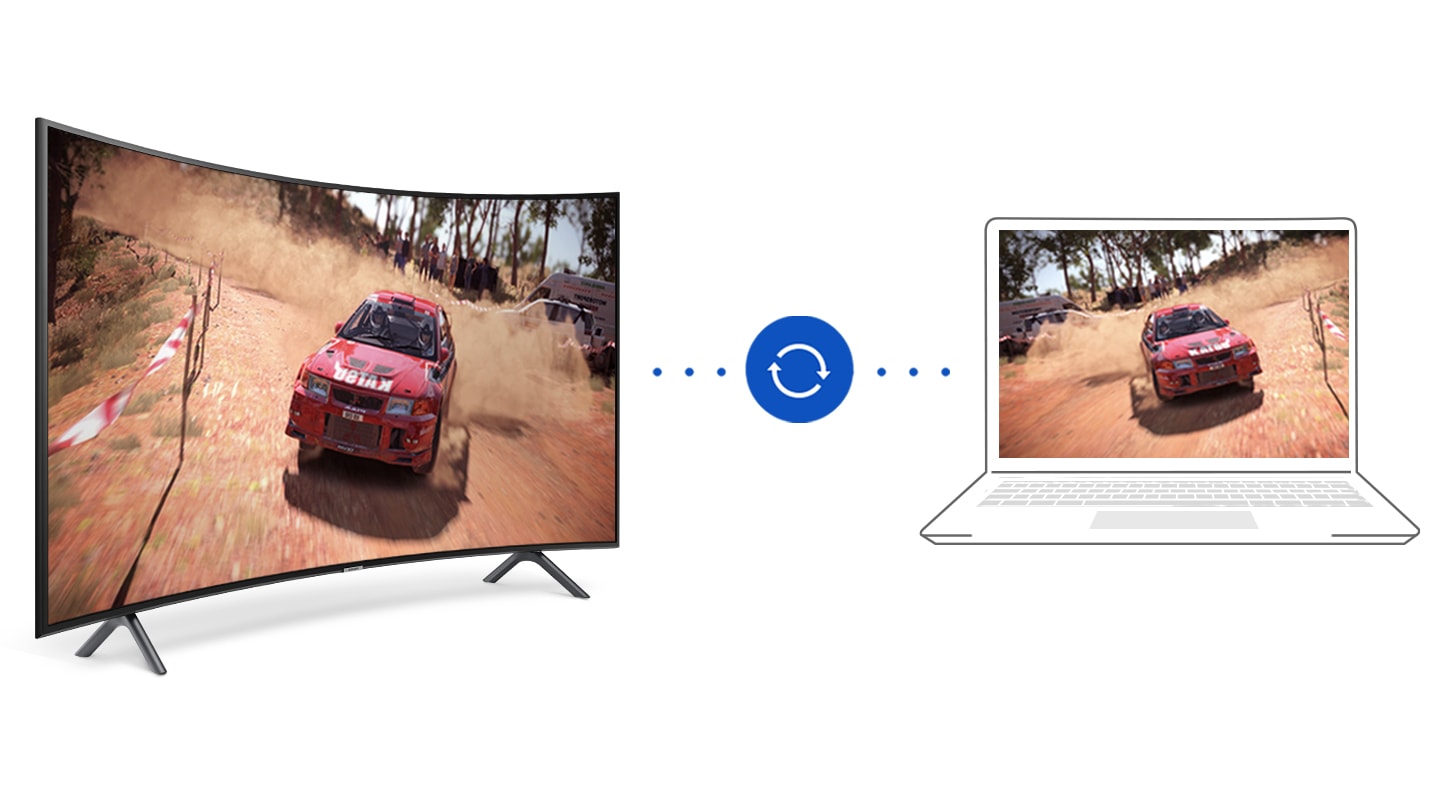 1. Steamlink service and GUI may vary by region.
2. Images are simulated and for illustration purposes only. The appearance and design specifications which is not affecting to product performance are subject to change without notice.