Large Capacity
SpaceMax Technology™
The Samsung RS8000 refrigerator offers 100L more storage space than conventional models*, thanks to SpaceMax Technology™ which creates extra internal capacity without increasing the external dimensions, whilst still ensuring optimal insulation.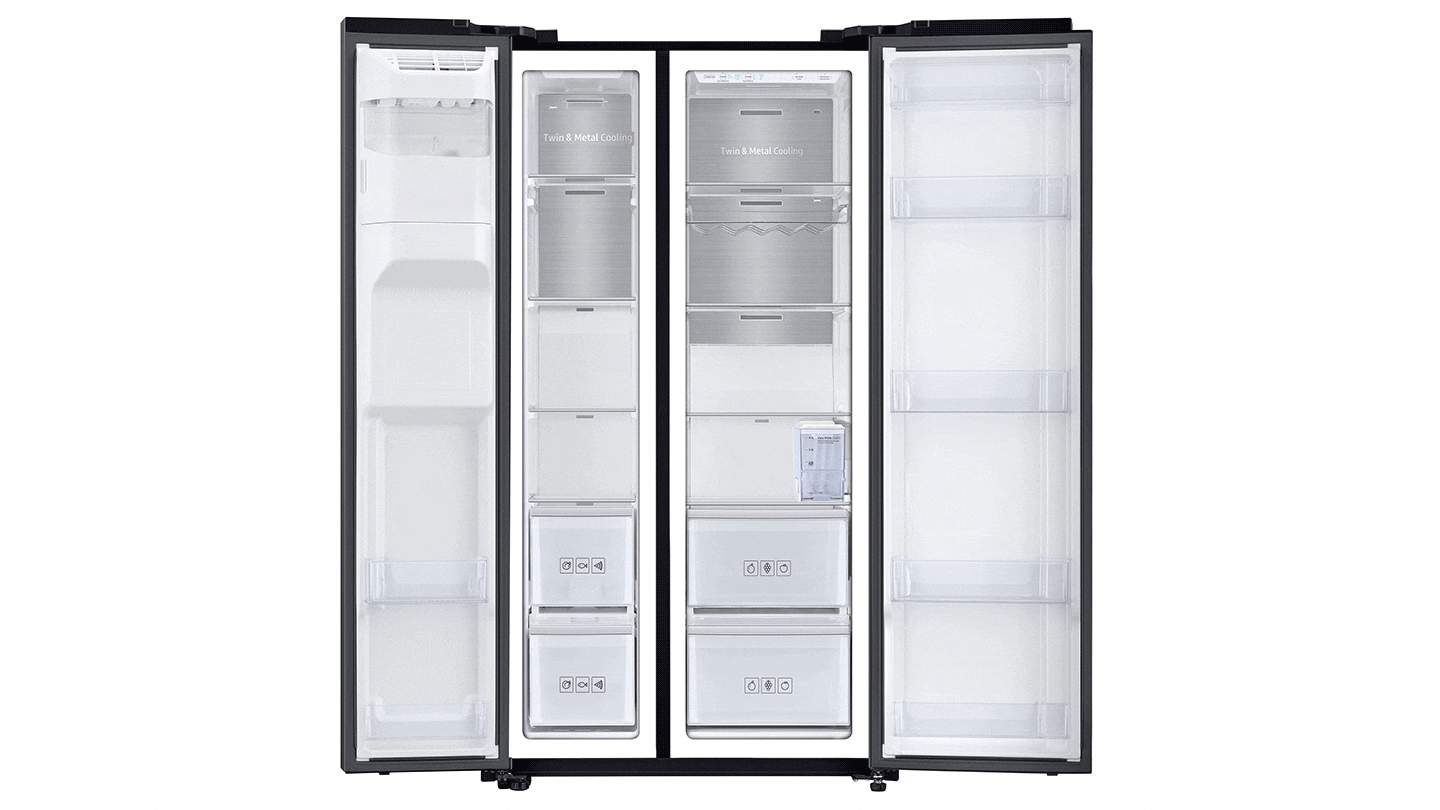 Moist & Fresh
Twin Cooling Plus™
Food stays moist and fresher for up to two times longer* with Twin Cooling Plus™ technology, where two independent cooling systems work separately to optimise temperature and humidity in the fridge and freezer compartments. This helps to preserve food better and prevent odour-mixing.
* Freshness level based on test results conducted by SLG Prüf- und Zertifizierungs GmbH compared to RSAA1UHMG1/XEF.
Ultimate Freshness
Precise Chef Cooling
Preserve the freshness, flavor and texture of food longer with Precise Chef Cooling™ technology. The independent coolers in each compartment cool every corner evenly while advanced insulation reduces any temperature fluctuation, regardless of external environment. In addition, our Digital Inverter Technology also senses and controls the temperature precisely to ensure ultimate freshness.
*It applies only for fridge compartment.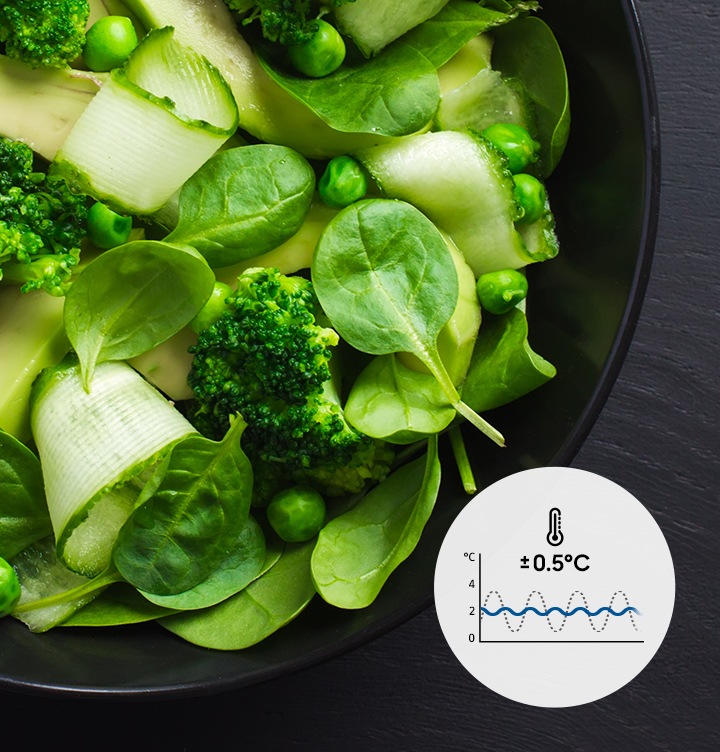 Install Anywhere
Non-plumbing I&W Dispenser
Easily install the refrigerator anywhere without worrying about time-consuming plumbing or untidy pipes. The refrigerator also comes with a large water tank for its Non-plumbing Ice & Water Dispenser which can be installed in many locations. Enjoy chilled and fresh water without the need to change the water filter regularly, saving you time and money.
Sleek & seemless design
Flat Doors
Give your home a sleek and seemless look that reflects the current trend for simple and clean styling.It has strikingly beautiful flat doors. So it won†t protrude and look out of place.
Stylish & Seamless Dispenser and Display
Minimalist Dispenser & Hidden Display
The minimalist design of the dispenser and hidden display complement the overall design of the fridge freezer. The dispenser is also seamlessly integrated into the door so you can get chilled water or ice at your convenience without compromising the design. The other controls are discretely hidden inside while still remaining easily accessible.